Join Inside Higher Ed's New Membership Program | Become an Insider Today

Insider Membership Program
Our Insider Membership program offers professional development resources, opportunities to connect with Inside Higher Ed leadership and readers, early access to publications and discounts on Inside Higher Ed products. Plus, support Inside Higher Ed's robust journalism and our dedication to providing free access to all of our daily news and opinion content. Become an Insider today and access over $500 worth of benefits for only $119 a year. 
WHAT'S NEW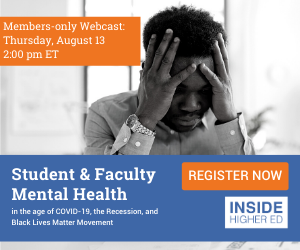 Webinar: Student and Faculty Mental Health In the Age of COVID-19, the Recession, and Black Lives Matter Movement
Student and employee mental health are at the top of presidents' list of short-term concerns related to COVID-19, the recession and the Black Lives Matter movement. Inside Higher Ed editors and reporters will be discussing what higher ed is doing to help their community members and what remains unaddressed, in an Insiders-only webcast on Thursday, August 13th at 2:00 pm ET. Register HERE.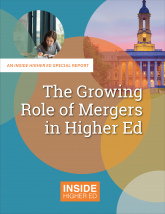 Special Report: The Growing Role of Mergers
One of the most prescient Inside Higher Ed special reports, The Growing Role of Mergers in Higher Ed, is now available for free as an Insider benefit. Demographic and economic realities are leading more colleges to consider joining forces, and this in-depth guide provides lessons learned for why they have worked for some institutions and not for others. This trending topic is a must-read for higher ed leaders.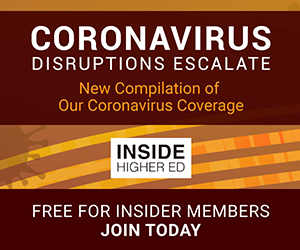 Two Part Series: In-Depth: Coronavirus Comes to U.S. Campuses and Coronavirus Disruptions Escalate 
Get our first and second coronavirus-focused compilations of time-sensitive news and opinion pieces that capture the need-to-know information about the pandemic in an easy-to-use format. Get prepared for summer and fall with insights into higher ed's response to the pandemic.
Become an Insider & Access These Reports and Webinar
Member Benefits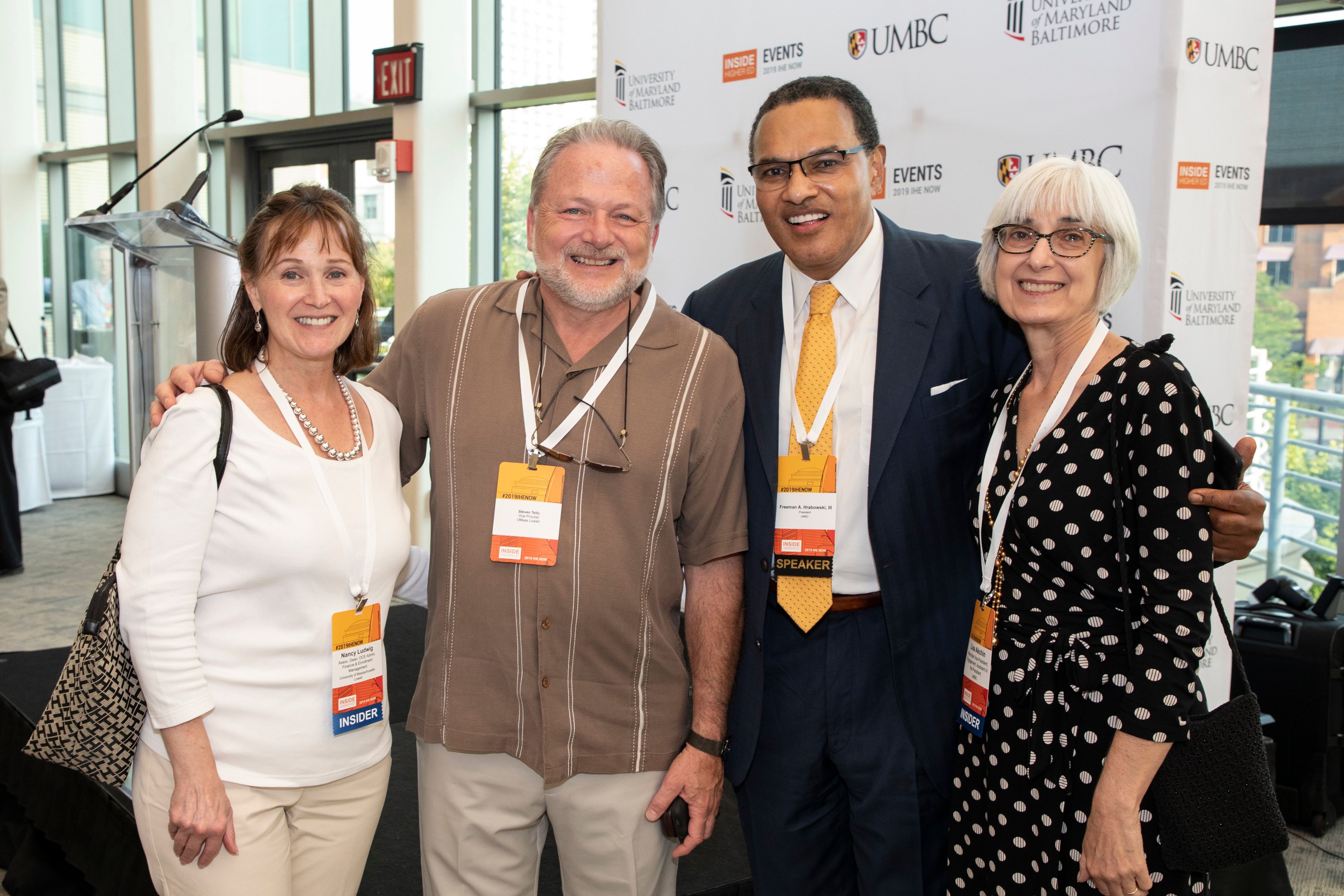 PROFESSIONAL DEVELOPMENT
Access to a regularly updated library of in-depth research reports highlighting challenges facing higher ed leaders and how to address them, as well as trends on the horizon
News and content tailored just for you
Ability to save articles across the Inside Higher Ed site
Opportunities to connect with other Inside Higher Ed readers online and in person
EXCLUSIVE PERKS
The opportunity to hear our editors' unique perspectives on the news impacting higher ed, plus the chance to get your questions answered
Early access to publications, including our annual surveys conducted in conjunction with Gallup®
Special invitations to member-only events
Exclusive webcasts hosted by our editors, focusing on timely higher ed issues
Special, members-only LinkedIn group and Twitter feed
PLUS Discounts on Inside Higher Ed special reports (10% on print, 15% on digital)
​Join now for only $119 per year.
INSTITUTIONAL MEMBERSHIPS
Are there more than two individuals within your organization who would like to be members of Inside Higher Ed? If yes, an institutional membership might be an optimal solution to save your organization money and allow more members of your team to access all the great resources and opportunities this program offers. Administrations utilize this program for faculty and staff professional development, as an HR benefit, and more. Find out about our institutional membership program by contacting [email protected]. 
Questions? Check out our FAQ for more information.